AT&T Synaptic Storage As a Service
AT&T Synaptic Storage is a cloud storage service which is virtually the same as EMC Atmos onLine and very similar to Amazon S3 (Simple Storage Service) which are both supported by Gladinet Cloud Desktop. With the release of Gladinet Cloud Desktop version 1.3, AT&T's Synaptic Storage joins the long list of supported providers.
To start using AT&T Synaptic Storage, first sign up at https://www.synaptic.att.com/.
To map AT&T Synaptic Storage into Windows Explorer as a virtual drive, download and install Gladinet Cloud Desktop (V1.3 and above) from the download page.
Click to Mount
Use the click-to-mount icon in your Gladinet Drive to mount Synaptic Storage.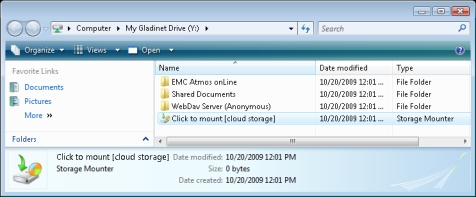 When the mount virtual directory dialog appears, select AT&T Synaptic Storage.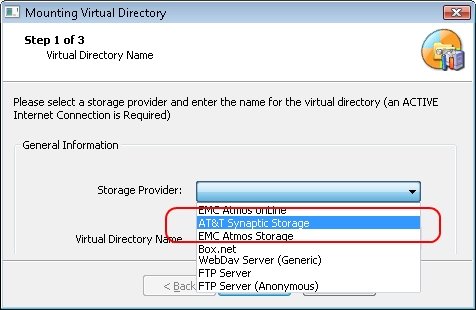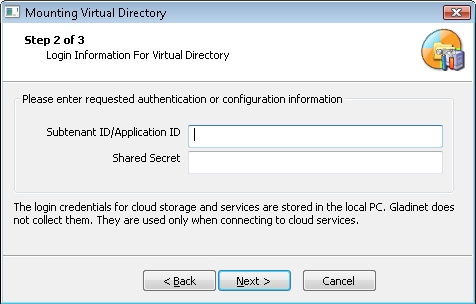 Enter API Key
Get a Subtenant ID, Application ID and the Shared Secret from the Synaptic Storage web site :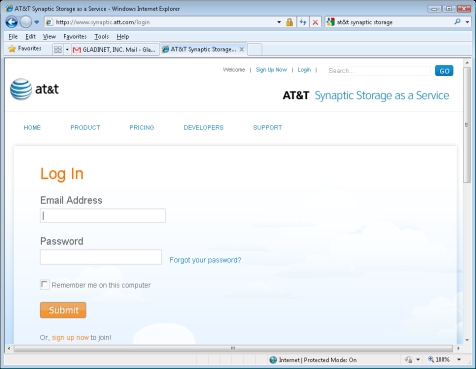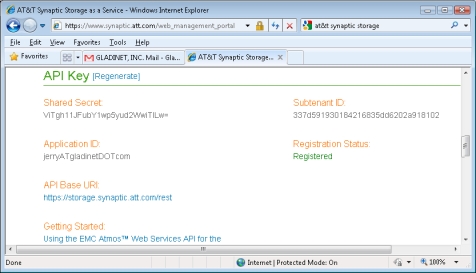 Concatenate the Subtenant ID, a forward slash '/' and the application ID into one line. Make sure there are no spaces around the IDs when you copy and paste them from the web site into the dialog box.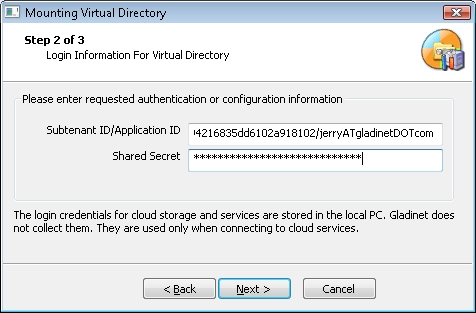 Use Synaptic Storage as a Virtual Drive/Folder
Now you can use the Synaptic Storage as if it were a Virtual Drive or Folder. Simply drag and drop to backup local documents to the cloud storage.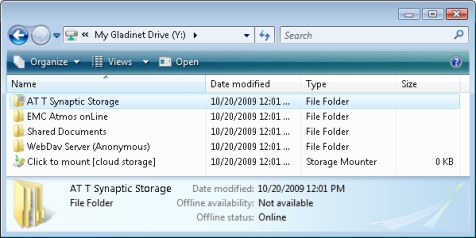 Free Starter Edition. Change the Way You Use AT&T Synaptic Storage Services!


Try Professional Edition Risk Free. Unleash the Full Capabilities!