Your download should automatically begin in a few seconds. If not, click
here for msi package

.
After download the client installation package, follow these simple steps to get started.
When upgrade from previous release, during the installation, you may hit 'Files in Use' warning couple of times. Please ignore the warning and click 'Continue'. Or you can shut down Gladinet and uninstall the old release from Windows 'Uninstall Program' in Control Panel. Then install the msi package just downloaded.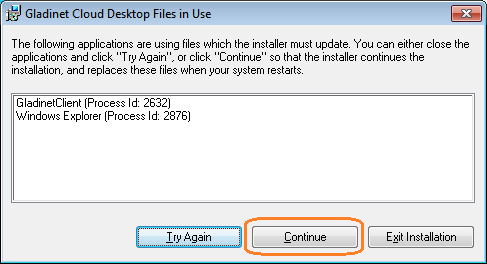 Step 1 - Double Click on the MSI Package To Start Installation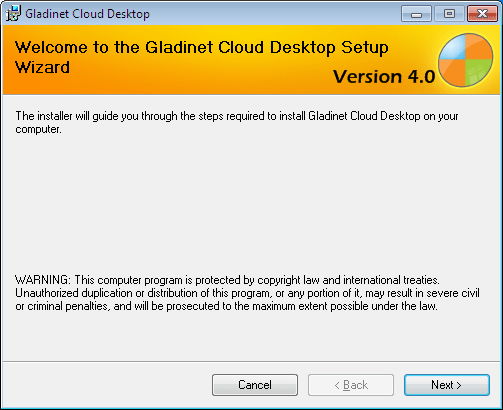 Step 2 - After the installation, Gladinet will auto start.
If not, click Gladinet Cloud Desktop to start.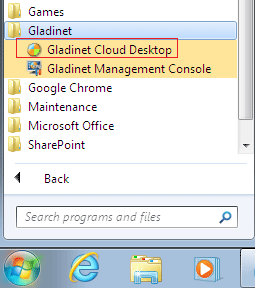 Step 3 - Start Gladinet for the first time
Select which edition to use. You can use Starter Edition immediately. Or configuration Gladinet Cloud Desktop with your Gladinet account.
Take a look at the tutorial.
Can mount Cloud Storage here. You can always add more later, in Gladinet Management Console.
Can click Gladinet icon on systray, to open the systray menu.